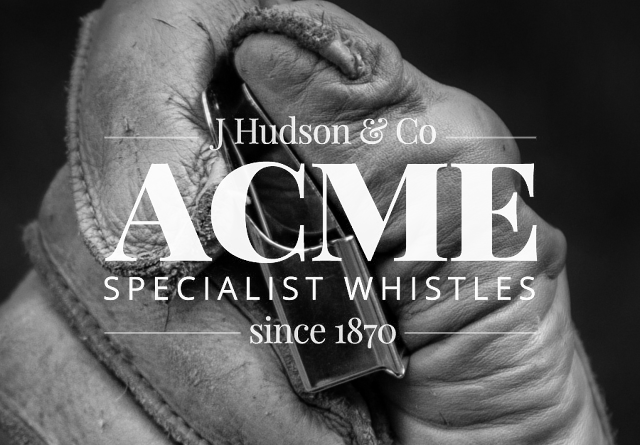 ACME WHISTLES
The client
Ever since ACME Whistles' founder, Joseph Hudson, insisted on blowing every whistle personally before he decided that every single one was up to the standards he required; ACME has been dedicated to producing the very best whistles in the World for every conceivable use.
The brief
ACME Whistles asked Sway to support them in developing a media relations campaign around specific areas of their business starting with the celebration around its heritage products and the D-Day celebrations, through to their support of Netball referees and brand advocate Gary Burgess.
The results
Sway developed a two-strand campaign around D-Day, firstly celebrating the lost clickers of D-Day and a campaign to search for the "lost clickers" used by American paratroopers dropped behind enemy lines ahead of the landings. The campaign resulted in TV, radio and print coverage around the world, most notably with a feature in the Times, news in the Telegraph, Daily Mail and Evening Standard; and TV news on the BBC, ITV.
The campaign resulted in a huge increase in awareness around the world with a spike in web traffic and sales of heritage items sold through ACME.
Category

Startup Guidance

Client Details

Branding, Web Design

Project Link

ThemeForest Envato

Project Type

www.projectname.com